Eight members had a fabulous day at this RSPB reserve. The weather was dry much of the time although it was quite cold especially inside the hides. Some folks actually tried going outside in an effort to warm up in the weak autumn sunshine.
Forty nine species were clocked up, the highlights being excellent views of lots of Common Snipe which seem to be attracted in by the new developments.
In addition to this we were lucky enough to see a Jack Snipe from the Marshland Hide. By the time a camera was stuck onto the eyepiece of one of the scopes, it was taking a nap but if you check the photo carefully, you'll be able to see the dark crown in an otherwise beautifully camouflaged bird. (Double click the photo to get a bigger image).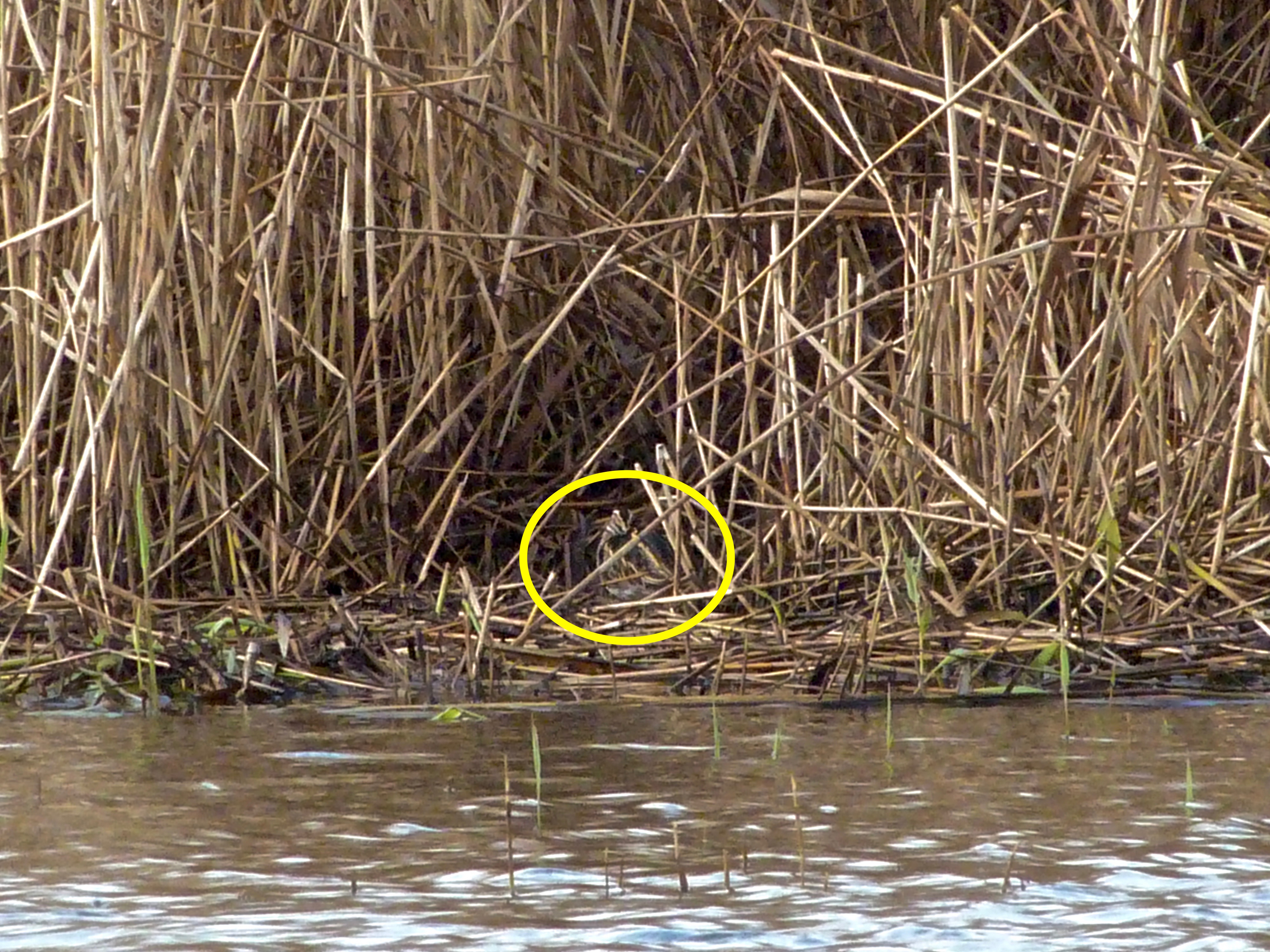 One of the target species for this trip was the Hen Harrier. Sadly we missed the one in the morning and none had appeared before we left at dusk. However, we did get to see a Kingfisher speeding past, a Great White Egret, great views of Bearded Tits with their colours enhanced by the setting sun, a female Merlin flashing her beautifully barred tail from her perch before flying off like a fighter plane to persecute a Buzzard and as darkness brought the day to an end, more than ten Marsh Harriers coming in to roost in the reed bed.
Just as were about to leave, a Barn Owl flew across the reeds – icing on the cake!