Rather down on numbers this week but glorious weather for a stroll looking at birds. It can be a hard life at times!
First stop Whisby Nature Park. Target species – the beautiful Nightingale, once heard, never forgotten! However, there has been no records here for the last two years so we didn't hold out much hope. And this turned out to be the case. However, we did enjoy the stroll around the park with the May blossom at it's best.
As you might expect, the lakes were not short of a noisy Black-headed Gull or two but once we'd crossed the railway line, their squawking had faded and we could enjoy the song birds. Great sightings of many Whitethroats showing off, the Willow Warbler, Blackcap and Garden Warblers really helps towards separating the warbler songs, particularly the latter two.
Nothing particularly exciting to add but 23 sightings in all. A lovely walk and on a day like this it must be good for our wellbeing if not our yearly bird tick lists.
Lunch at the picnic tables before departing to Langford Lowfields.
I always find the walk from the car park rather long and tedious but once on site we weren't let down by our avian friends. Common Tern provided the initial entertainment until after a 30 minute wait we finally got sight of the target bird, the Hobby. At one point, 6 were spotted in the air although with the bird's speed and our aging eyes all looking in different directions but with overlapping fields of view,who knows!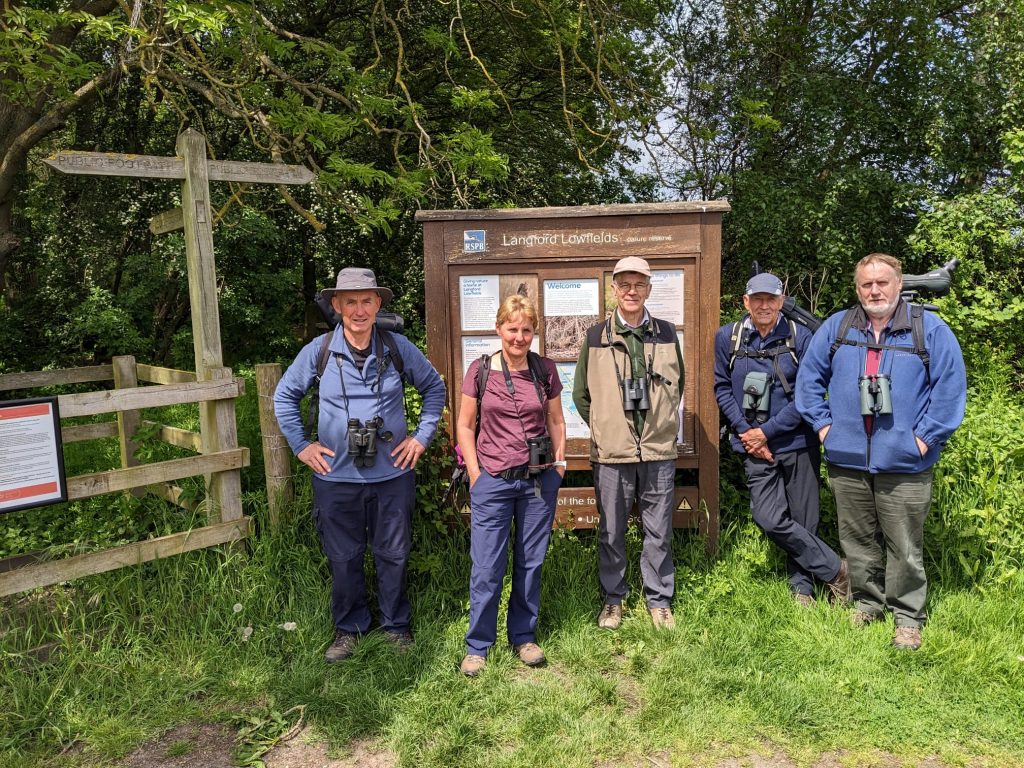 Another 30 minutes and we caught a brief glimpse of a Bittern. And it was brief. Nothing like the flypast we had last year. But, a tick is a tick as they say.Apart from the reed dwellers like Reed Bunting, Reed Warbler, Little Egret and Sedge Warbler the only other bird of note was a soaring Sparrowhawk which seemed set for a duel with one of the Hobbies before parting company. Spoilsports.
Another 25 species added to the list, bringing the days total to 48.
Happy Days!
Steve Slack